We connect researchers with problem solvers to build a better future.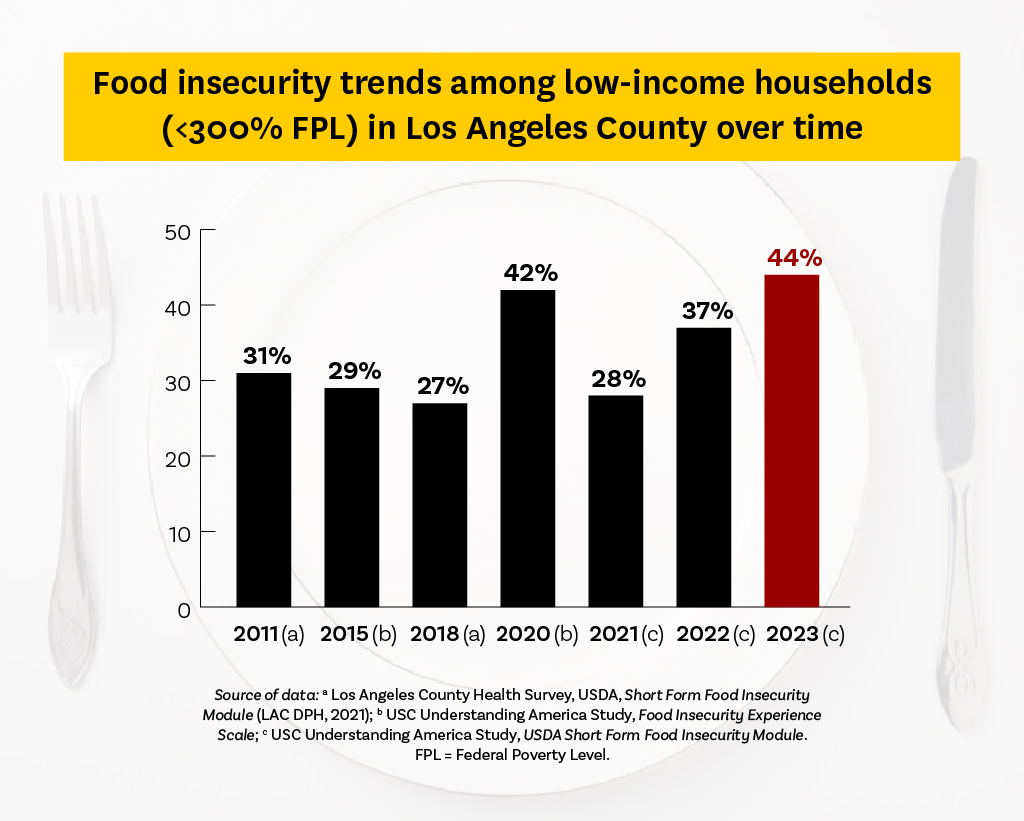 RESEARCH BRIEF
Food Insecurity in Los Angeles County Increased in 2023
A report by Public Exchange and a team of USC researchers found that, after a brief decline in 2021, food insecurity increased in Los Angeles County in 2022 and again in 2023. This has impacted over 1,000,000 households and nearly a third of the population (30%), with a disproportionate impact on low-income households, women, young adults, and Latino and Black residents. In partnership with Los Angeles County, the team is building a data portal to monitor food and nutrition access and insecurity throughout L.A. County, funded by the National Science Foundation.
Read the Brief
Who We Are
19

National Academy Memberships
19

National Academy Memberships
Public Exchange™ makes it easy to access highly specialized expertise or assemble a multidisciplinary team of academic researchers that can provide the insight organizations need to solve complex problems. We help our partners look deeper, ask the right questions, and anticipate what's coming next. Partner with us.
Partner With Us
We fast-track collaboration between academic researchers and the public and private sectors to define, analyze, and solve complex problems that organizations face.