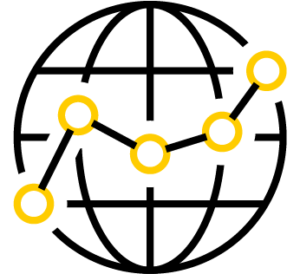 We connect our partners with USC researchers.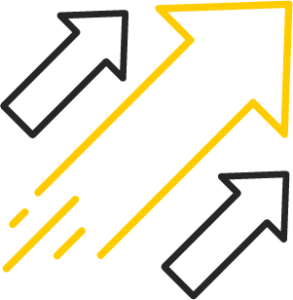 We make it simple and fast to access deep expertise across many fields.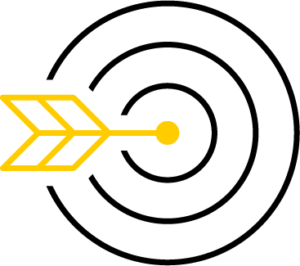 We define the scope and keep the project on track.
Our Team
Kate Weber
Director
Kate Weber is the Director of Public Exchange™. She brings more than ten years of federal policy experience to USC from the U.S. Agency for International Development (USAID), where she developed environmental protection, health, civil society and infrastructure development projects across five countries. She was part of a core team that launched and built the U.S. Global Development Lab – USAID's first innovation lab – in 2014. Kate advised the Lab's leadership on strategic outreach to 8000 staff in 60+ countries and supported public-private partnerships between USAID and Unilever, Gap, IDEO and others on water and sanitation, Ebola and other global challenges. She held previous roles at PwC and Ketchum in management and communications consulting. She is a graduate of Columbia University's School of International and Public Affairs and the University of Texas at Austin.
Rodger Devine
Data Scientist
Rodger is one of USC Dornsife's resident data experts who helps plan, design, and implement data science solutions for Public Exchange™. Rodger's areas of data science expertise include clustering, data visualization, exploratory data analysis, predictive modeling, and recommender systems, among others. Prior to USC, Rodger served as the Director of Information, Analytics, and Annual Giving at the Michigan Ross School of Business. He brings nearly 20 years of experience in software engineering, business intelligence, and solution delivery, including non-profit, healthcare, and private sector consulting. Continuing his passion for lifelong learning, Rodger is currently a doctoral student in the Organizational Change and Leadership program at the USC Rossier School of Education. In his spare time, Rodger speaks at various conferences, teaches workshops, and volunteers on data science projects that benefit global non-profit and educational learning communities.
Doug Messer
Strategic Programs Lead
Doug specializes in high-level project management and utilizes lean-thinking methodologies to help improve project and program efficiencies. Previously, Doug served as the Executive Education Program Manager at the USC Marshall School of Business where he delivered programs to organizations such as Kaiser Permanente, First American Financial Corp., Tianfu Group (China), and individuals from organizations such as Apple, Virgin Galactic, the US Navy, AT&T, IBM, JPMorgan Chase, Amgen, Deloitte, Viacom, SoCal Gas and many more. Prior to his time at USC, Doug worked as a Student Health Administrator at New York University. He is excited to share his expertise in project management and higher education program management with the Public Exchange™ team. Doug cares deeply about our environment and has a particular passion for projects aimed at harmonizing the planet with humanity.
Dan Ibarrola
Project Manager
In his capacity as Project Manager, Dan supports projects that partner USC faculty with client organizations from both public and private spheres. Prior to his time at USC, Dan worked most recently within the City University of New York as an academic advisor at Kingsborough Community College. In his recent graduate studies at the USC Price School of Public Policy, he engaged his passion for equitable education policy through econometric research, international consulting, and review of critical scholarship. Dan strives to work with projects that share promising research insights with the communities that need them most.
Marianna Babboni
Project Specialist
Marianna leads event planning and coordination while supporting research and project development for Public Exchange™. She is an Occidental College graduate who most recently worked with Human Rights Watch and the Los Angeles Mayor's Office of International Affairs. Marianna leverages her established relationships with stakeholders in the government, non-profit, and academic sectors across Los Angeles and brings strong collaboration and relationship-building skills to the team. She knows how to ask the right questions to generate actionable projects and values including voices from a diversity of backgrounds and perspectives in her work.
Partner With Us
We fast-track collaboration between academic researchers and the public and private sectors to define, analyze, and solve complex problems that organizations face.